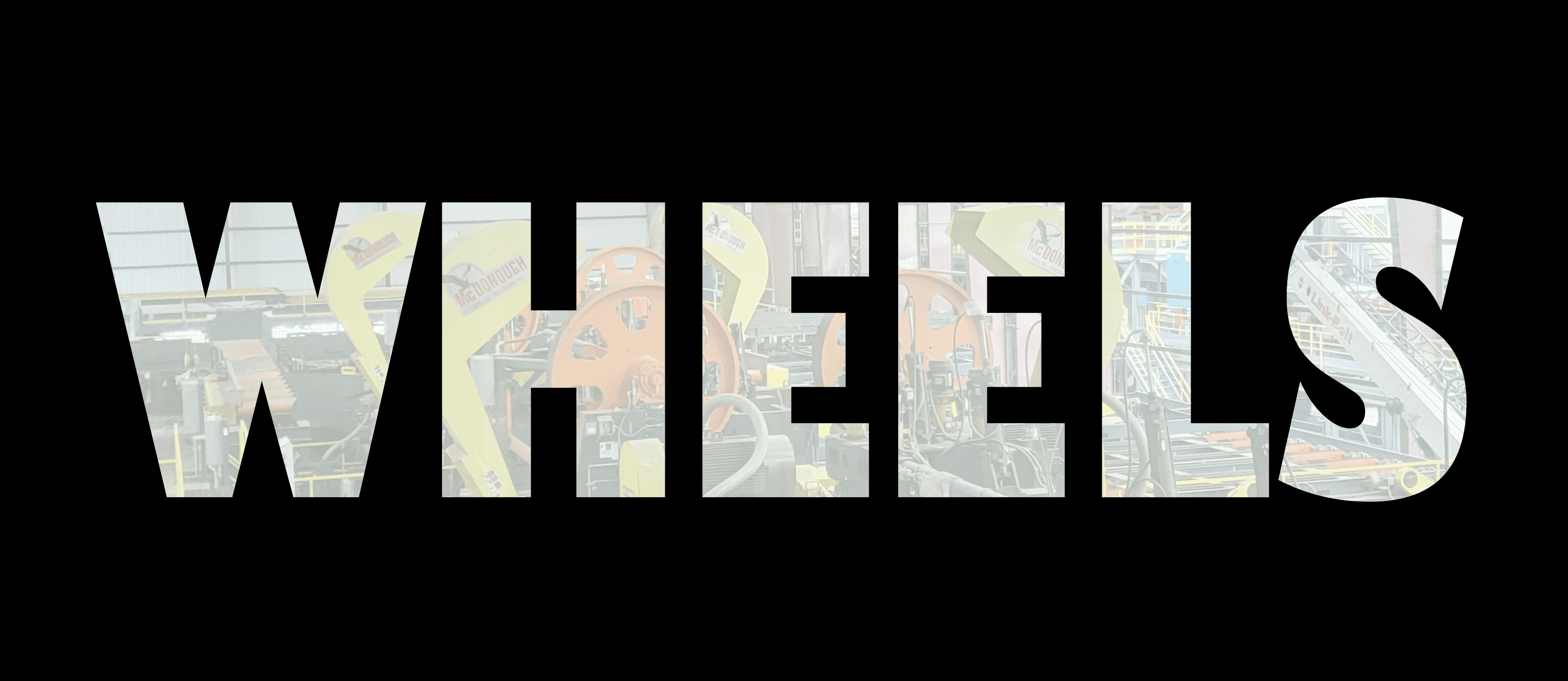 Let the band mill experts of 130 years provide your next set of band mill wheels
We are the most trusted name in band mills and provide wheels that are carefully balanced using the latest equipment and our time proven methods.

Wheel failures are catastrophic and can leave your sawmill out of production for an extended.

We can have your wheels inspected for service life.

The proper wheels can improve your feed speeds and increase production. McDonough can help determine how to increase your production/feed rates.

Each wheel is fully assembled and inspected by industry experts.

Static and dynamic balancing ensures a vibration free, smooth running band mill.

Wheel faces are precision machined to be less than 0.001" runout for optimal performance and sawing accuracy.
Cast iron or steel? We can help you select the right wheel for you.
Cast Iron Wheels
Preferred by saw filers

Absorbs the heat generated from friction between the saw blade and cast iron wheel, maintaining tension in the blade and resulting in less work in the filing room

The ideal wheel for those mills wanting to run surface speeds up to 10,000 SFPM
Steel Wheels
The perfect solution for mills that want to run surface speeds up to 12,000 SFPM and, in unique situations, over 14,000 SFPM
McDonough can supply you with the type of wheel that best suits your needs.
Cast Iron Wheels
"I want to talk about the most important part that we make here at McDonough. And that is our band mill wheels."
- Matt Tietz, VP/Owner at McDonough